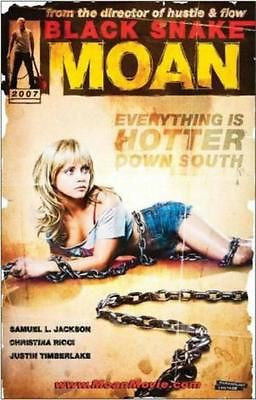 }
HOT Black Snake Moan Christina Ricci Chained Poster!!
This is an awesome mini one-sheet poster for BLACK SNAKE MOAN, directed by Craig Brewer and starring Samuel Jackson (Snakes on a Plane, Pulp Fiction, Unbreakable, Star Wars: Attack of the Clones, Revenge of the Sith), and Christina Ricci (Monster, Addams Family, Pumpkin). !!
Measures 11 by 17 inches - perfect for a room/dorm/garage without taking up a huge amount of space!
Poster is ONE SIDED and only contains the Christina Ricci image!
The "R" rating for the film DOES appear on the poster you are bidding on, but is not on the scan.
Related Products
---