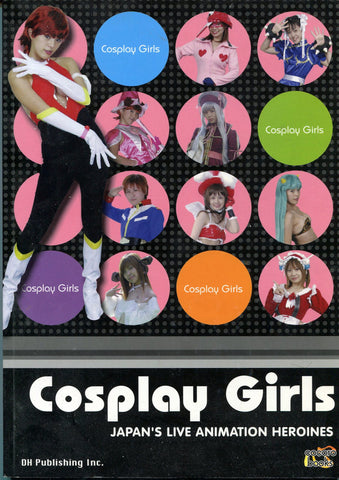 }
Cosplay Girls!
This is an awesome book for the Cosplay fan!
Features HUNDREDS of CUTE JAPANESE GIRLS in their Cosplay Outfits!
Features many chapters on everything cosplay!
1) Do-it-Yourself: Cosplay Couture Striking a Pose, Event Survival Tips
2) Cosplay Runway: Action Heroes Sweet Things Asian Style, Gothic & Lolita, Sci Fi..
3) Cosplayers at Home
4) Chun Li, Rei Ayanami, Cutie Honey...
5) Both Sides of the Camera 6) Cosplay Lingo
Softcover, 96 pp, 8 1/4" x 11 3/4".FULL COLOR.
"This is the book you want to have if you are thinking of venturing into the world of cosplay." -Newtype USA
"tips on how to make costumes of characters from your favorite anime and pics of cute Japanese girls wearing them. Everybody wins!" -Anime Insider
Related Products
---