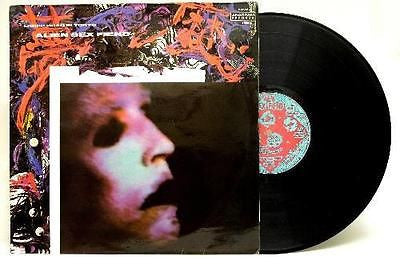 }
Alien Sex Fiend!
Alien Sex Fiend ~ Liquid Head in Tokyo LP!!
Original vinyl ~ 1985 on Anagram Records!
This is a live album of Alien Sex Fiend in Tokyo!
Contains 8 songs: 1)R.I.P. (Blue Crumb Truck) 2)E.S.T. (Trip To The Moon) 3)Dead And Re-Buried 4)In God We Trust (In Cars You Rust?) 5)Back To The Egg 6)Attack!!!!!! #2 7)Lips Can't Go 8)Wild Women !
Carefully stored, Cover and Vinyl are in excellent Near Mint condition
Related Products
---