Atmosphere WORD? 2x New Sealed Vinyl LP With SIGNED Autograph Mini Print
---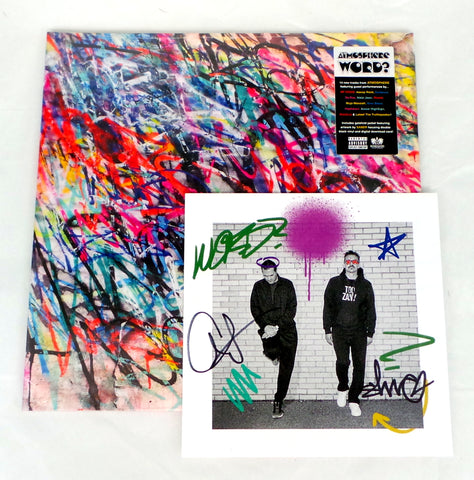 }
Atmosphere!!
Atmosphere WORD? 2x Vinyl LP With Signed Autograph Mini Print!


With Slug and Ant directing the course, the album plays like a joyride through a range of experiences and emotions, with an extensive cast of special guests hopping in and out along the way, including Evidence, Muja Messiah, Musab, Nino Bless, Nikki Jean, Anwar HighSign, BlackLiq, Sa-Roc, Haphduzn, Lateef the Truthspeaker, Aesop Rock, and the late MF DOOM (RIP). The result is a project that feels like it came from the era or, perhaps more fittingly, the mindset that created albums like God Loves Ugly, Seven's Travels, or the popular Sad Clown series, while sounding as polished and perfected as more recent albums like Mi Vida Local or Whenever.
Album packaged in full-color gatefold jacket and includes a digital download


This item is New and Sealed!
Related Products
---