Judge Dredd #30 Eagle/Quality Comics 1986 2000 AD
---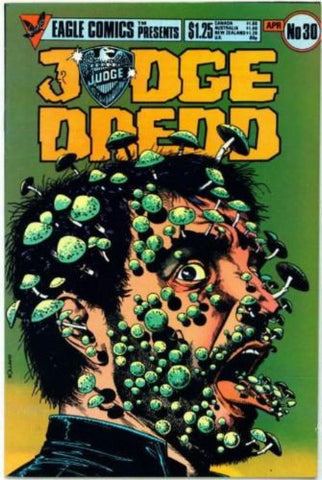 }
Judge Dredd #30 Eagle/Quality Comics 1986 2000 AD
Judge Dredd!
Judge Dredd #30 published by Eagle/Quality Comics in 1986

Comic is in excellent condition!

please e-mail us with any questions.

Thanks for Looking!
Shipping will be $3.85 in the U.S., $5.65 to Canada, International shipping cost will be $11.95, additional shipping cost for this item as part of a multi - item purchase will be $0.50, to Canada $0.65, and for International buyers $0.75.

Related Products
---