Peanut Butter and Jeremy by James Kochalka Free Comic Book Day FCBD 2003
---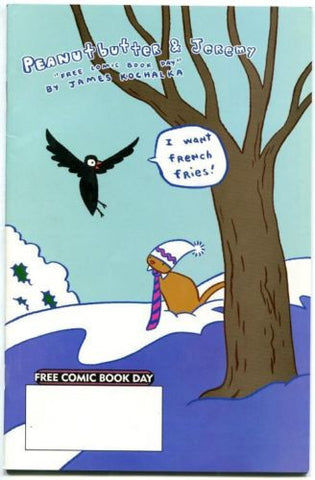 }
Peanut Butter and Jeremy by James Kochalka Free Comic Book Day FCBD 2003
James Kochalka!
Free Comic Book Day 2003 Peanut Butter and Jeremy by James Kochalka!

Comic is in excellent condition!

Check out the scan!

please e-mail us with any questions.

Thanks for Looking!
Shipping will be $3.85 in the U.S., $6.85 to Canada, International shipping cost will be $11.95, additional shipping cost for this item as part of a multi - item purchase will be $0.50, to Canada $0.85, and for International buyers $1.00.

Related Products
---